重塑经典野性风潮,英国
VETEMENTS
推出斑马纹夏日
POLO
Classic Wildness Reinvented, UK VETEMENTS Launches Summer POLO with Zebra Print
斑马纹作为时尚经典元素,不管是复古优雅派,还是精致休闲的都市潮儿,斑马纹都能完美驾驭。野性风潮从未成为过去,而且似乎一年比一年受欢迎。
As a fashionable classic element, zebra print is a perfect match for either retro elegance, or refined and casual urban style. Wildness never goes out of style, gaining more popularity every year.
总部设立于英国的国际高街潮牌VETEMENTS也搭上这班"斑马纹"时髦列车,在2022春夏系列中推出经典斑马纹POLO单品。
VETEMENTS, an international high-street fashion brand headquartered in the UK, this year, rode with the tide of "zebra print" fashion and launches a classic zebra print POLO item in its SS 2022 Collection.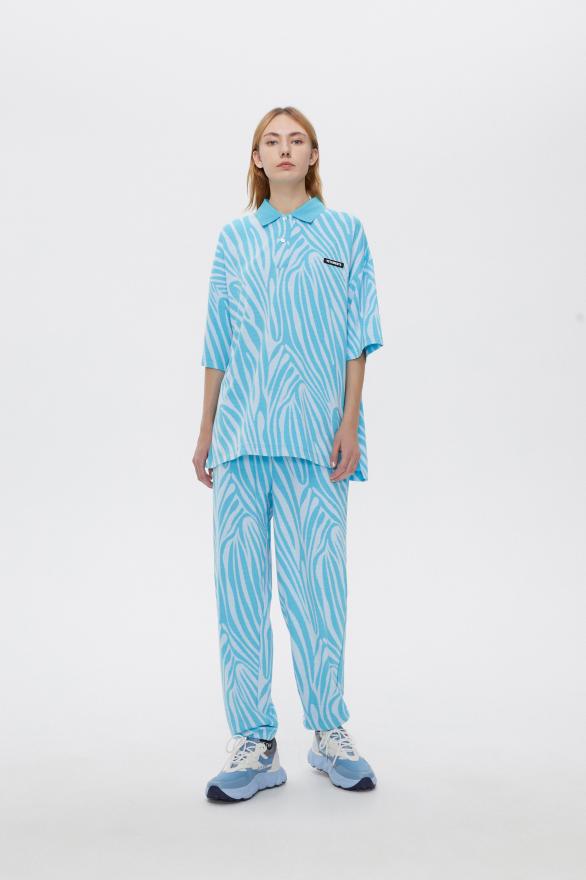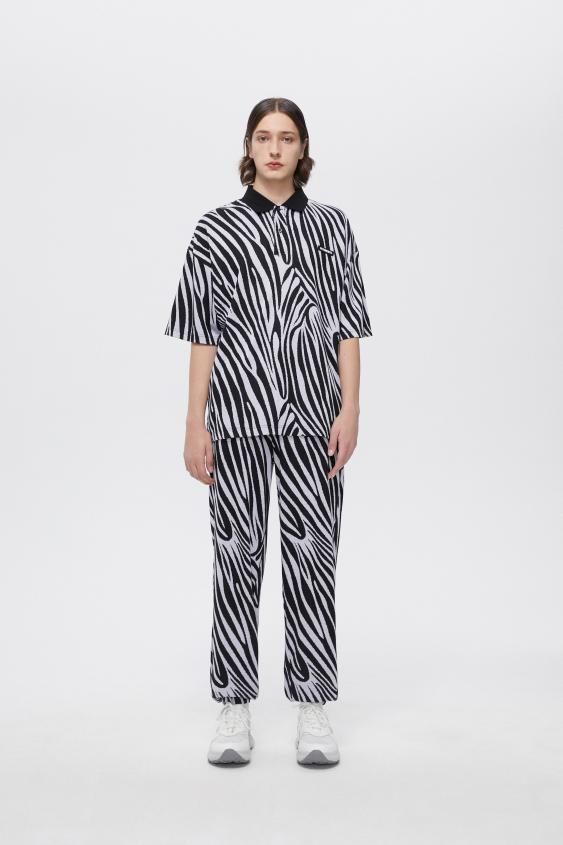 奔赴野生自由之旅,躲避都市琐碎冲击,在经典重塑中,呈现透气无束缚的质感。静谧黑白与水纹波蓝,摩登配色随心选取。
Hop in on this journey of wild freedom to get away from impact of urban trivia. This POLO presents you a breathable and unfettered texture in reinventing the classic. Wonderful modern color matches including Tranquil Black and White and Rippling Blue are up to your free choice.
英国VETEMENTS SS2022斑马纹POLO作为品牌推出的经典重塑单品,匠心工艺考究呈现。与其他服装叠穿可随性打造醒目造型,亦可成套搭配,清爽出街。VETEMENTS鼓励潮流玩家们持续探索符合自身个性的潮搭型格。
Zebra-print POLO from the UK VETEMENTS SS2022 Collection is launched as a classic remodeled item, which is presented with exquisite craftsmanship. Any layering with other outfits would bring a smashing yet effortless look. A simple pairing as a suit can also achieve a refreshing look to take onto the street. VETEMENTS encourages trendsetters to go on and about to explore more styles that match their own personality.
VETEMENTS源于2013年,诞生于英国伦敦。品牌名称VETEMENTS由6个词语贯穿整个品牌精神核心:Venture、Eyes、Modern、Network、Tempo、Show.
品牌口号:IS NOT THE SAME成为全球潮流人士的穿衣指南。
VETEMENTS, originated from London, UK in 2013, consists of 6 words in its name that run through the core spirit of the entire brand: Venture, Eyes, Modern, Network, Tempo, Show.
Brand slogan: IS NOT THE SAME has become a dressing guide for global trendsetters.