国际轻
奢潮牌
VETEMENTS
推出地球日胶囊系列,倡导与自然共生的理念
International Affordable Luxury Brand VETEMENTS Launches the Earth Day Capsule Collection, Voicing for Concept of Harmony with Nature
总部设立于英国的国际轻奢潮牌VETEMENTS就世界地球日氛围,推出立足自然共生、但设计终点却又不仅仅是环保的地球日胶囊系列。
With the Earth Day in mind, VETEMENTS, an international affordable luxury fashion brand headquartered in the UK, has launched an Earth Day capsule collection based on the concept of Harmony with Nature, with a design aimed beyond environmental protection.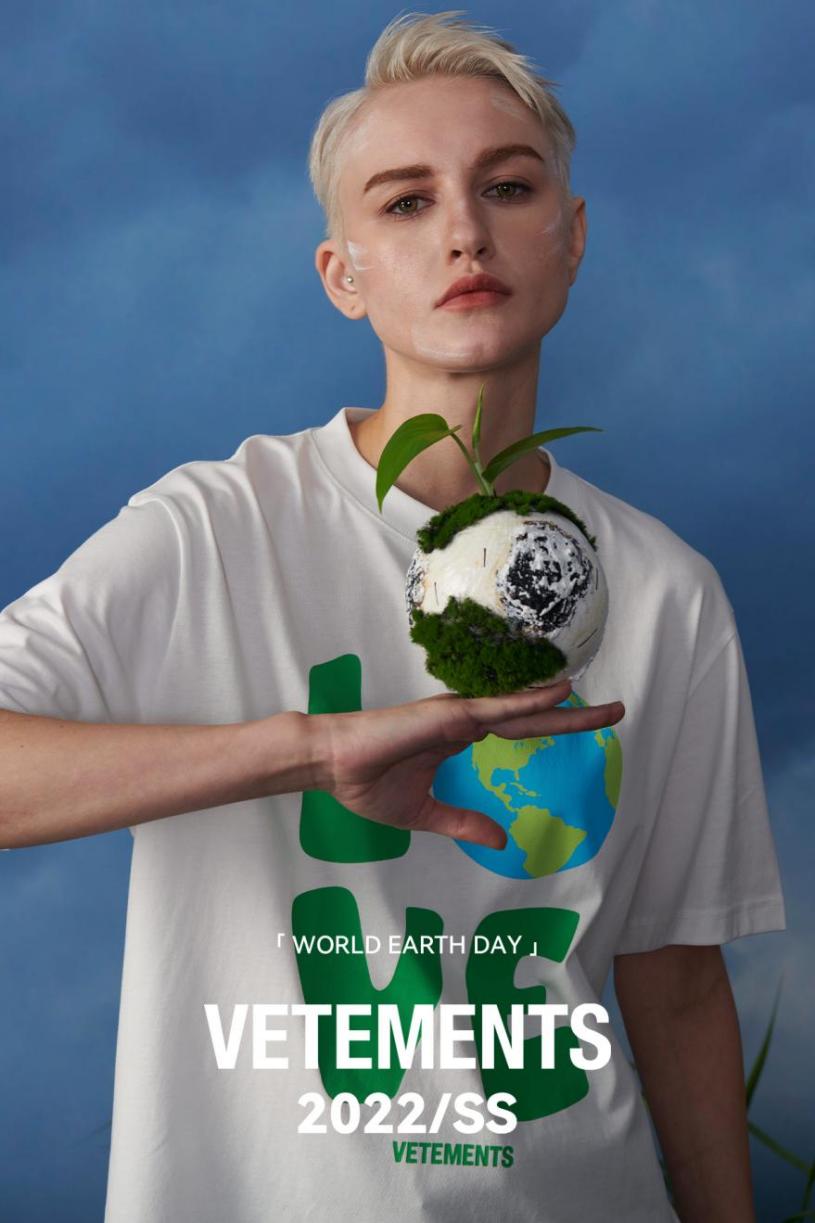 穿梭于自然盛景,任思绪漫游。
VETEMENTS与你一起LOVE EARTH
Let your mind wander as you roam the natural landscape.
Join VETEMENTS and LOVE EARTH together
踏足自然之境,升华内在遐思。
SMILE EARTH,SMILE EVEYR DAY
Sublimate your inner reverie in the realm of nature.
SMILE EARTH, SMILE EVEYR DAY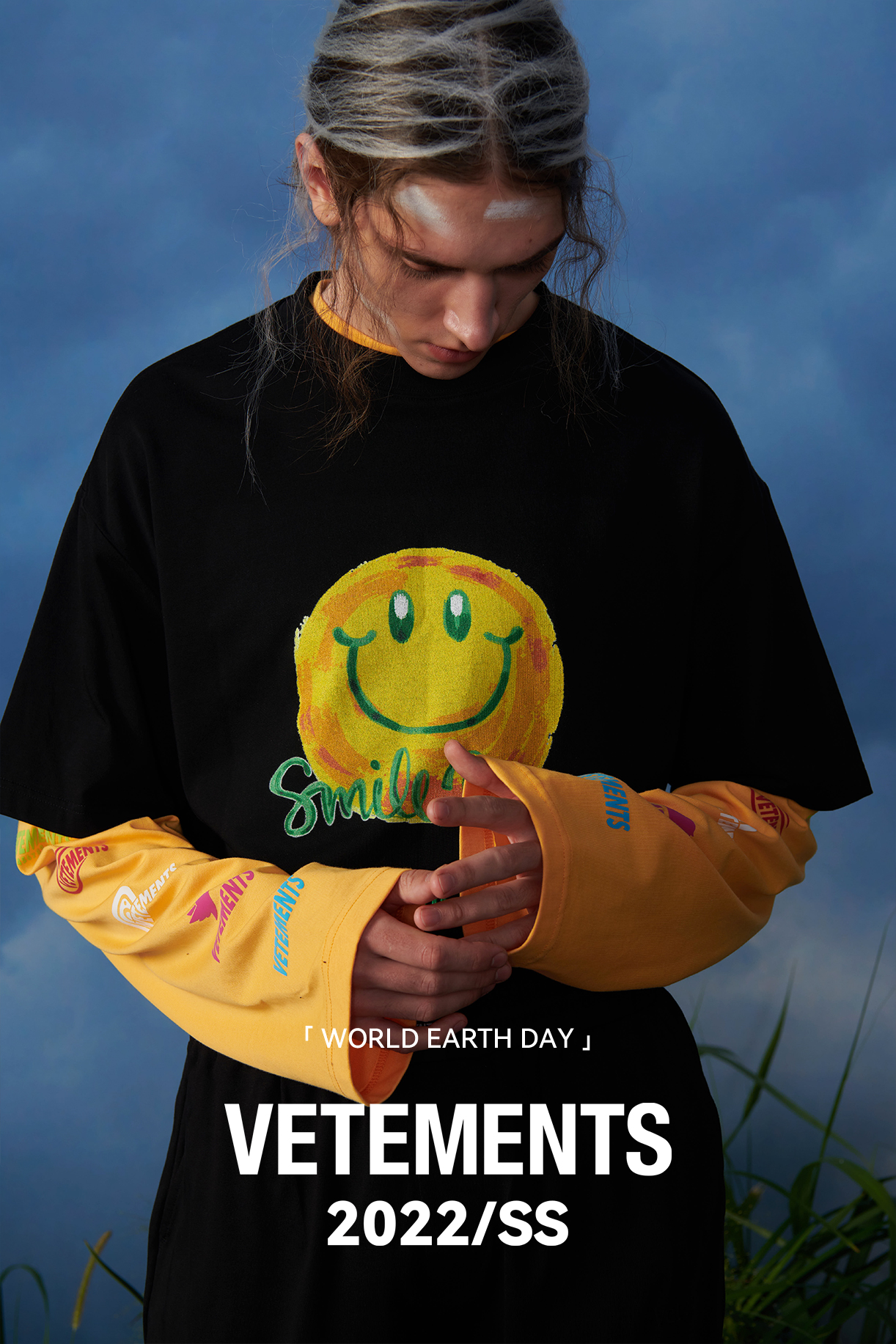 微笑肖像,绚烂迭加环保态度。
SMILE EARTH,SMILE FACE
Smile portrait, a stance for glamor and environmental protection.
SMILE EARTH, SMILE FACE
快乐地球,礼赞环保主义。
SMILE EARTH,HAPPY EARTH DAY
Happy Earth, a hymn for Environmentalism.
SMILE EARTH, HAPPY EARTH DAY
微笑地球之旅,新程启航。英国VETEMENTS持续关注环境问题,地球日胶囊特辑开启妙趣篇章,置身无边阔景,倡导环保愿景。保护地球,指引心旅。感受自然礼遇,奔赴所爱。
Time to embark on the new journey of SMILE EARTH. UK VETEMENTS continues its efforts to pay attention to environmental issues. With the World Earth Day capsule special collection, VETEMENTS opens a fun chapter for immersion in infinite landscape, voicing for the aspiration to environmental protection. To protect the earth is to guide the journey of the mind. To feel the gift of nature is to embrace love.